3D LIGHT
Shedding light on every identity, 3D LIGHT delivers a contactless and hygienic experience for users. This touchless terminal offers hybrid face detection and iris recognition, along with an accurate thermal sensor for maximum security.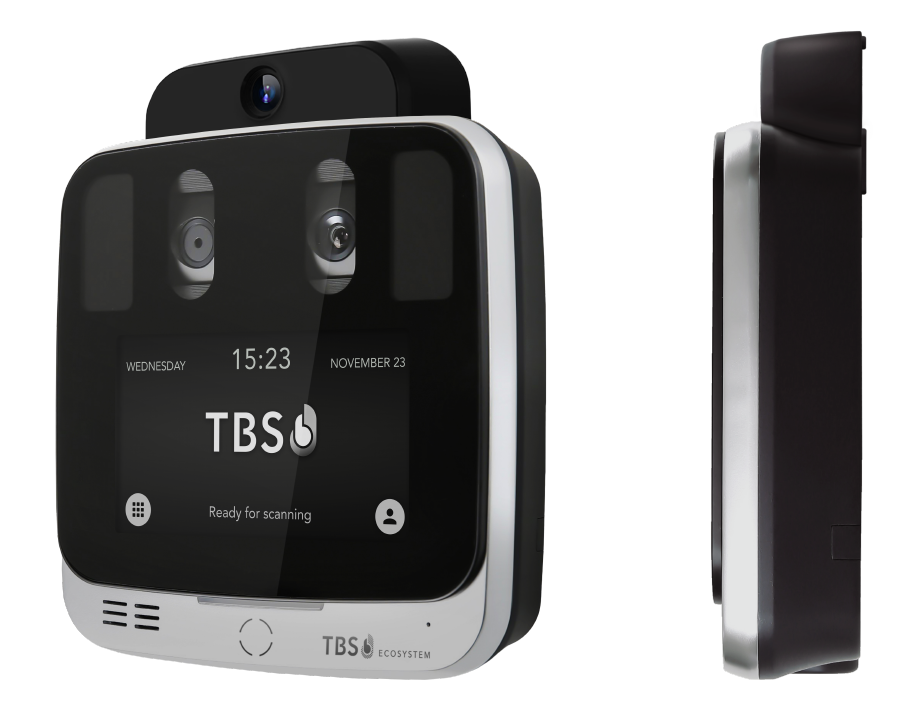 WHAT IS 3D LIGHT?
A multifunctional touchless terminal that provides face detection guiding the user for quick and easy positioning, combined with iris recognition and mask checks as well as optional body temperature sensor. Providing an effortlessly smooth user experience, 3D LIGHT has the capabilities to determine true identity with complete accuracy.
LARGE CAPACITY
3D LIGHT offers the convenience of facial recognition combined with the dependable security of iris biometrics. This high-capacity terminal is able to precisely identify up to 50,000 users.
HYBRID DETECTION
The touchless 3D LIGHT utilises three different sensors: face detection, iris recognition and body temperature. Constantly interacting with their environment, the hybrid sensors can also detect face masks.
ZERO REJECTION
It doesn't matter whether you wear glasses or contact lenses or cover your head or face. 3D LIGHT identifies all users as long as it detects one single iris, with no risk of false rejection. It works for every user, every time.
TOUCHLESS HYGIENE
3D LIGHT offers a contactless and hygienic solution: users simply look at the reader for a second, and the door will open. The ideal device for sensitive applications such as research labs or healthcare, where face masks and gloves are commonly required.
HANDS-FREE ACCESS
Designed to provide instant, hands-free access, 3D LIGHT accepts the user's iris as the key and opens automated doors right away. This is touchless technology at its best, eliminating the need for contact in hygiene sensitive environments.
USER CONVENIENCE
When a user approaches the reader, 3D LIGHT will automatically adjust the camera module to the user's height while the iris sensor performs identification. The screen also works as a mirror, offering clear guidance on positioning for optimal identification.
FEATURED CASE STUDY
TBS CONTACTLESS FINGERPRINT SCANNERS EQUIP CELGENE DATA CENTERS AND RESEARCH
Celegne's business field is very sensitive. Researching, developing and marketing new therapies for treating hitherto incurable diseases requires security and know-how protection. Additionally to the American headquarters in New Jersey, protection was also needed for the company's European headquarters in Boudry, Switzerland.
INTEGRATIONS
TBS devices have been developed to slot smoothly into your operations and easily integrate with all the leading access control solutions. We pride ourselves on our collaborations with global technology partners to deliver seamless integration outcomes.