2D SENSE
Bringing technology to your fingertips, 2D SENSE delivers a natural, intuitive experience for every user. This fingerprint touch terminal combines aesthetic design with a flawless user experience, giving a synergy of accuracy, convenience and elegance.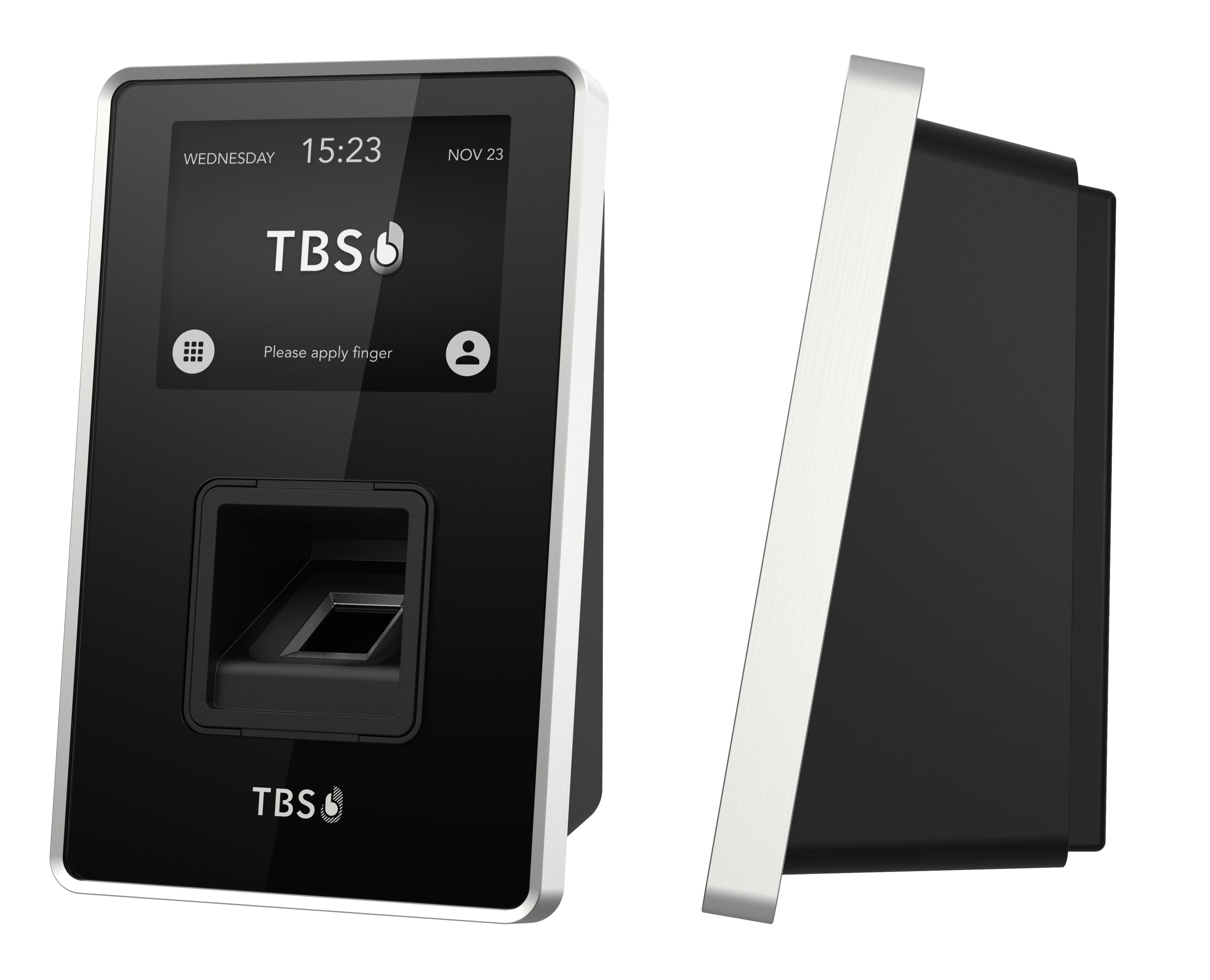 WHAT IS 2D SENSE?
A touch-based biometric terminal that offers a welcoming, sensorial user experience. Featuring a capacitive touch sensor and touchscreen configuration, it is a multi-functional device that delivers complete reliability and user satisfaction.
TOUCH SENSOR
Equipped with a capacitive touch sensor, 2D SENSE can be relied upon to provide a high level of security at the point of access. The 2D sensor is FBI certified and delivers excellent identification performance.
EXTENSIONS
This flexible device offers both stand-alone and network capability. It operates alongside native available extensions, including doorbell, door control, alarm system control, assets management and anti-passback. It also supports custom partner extensions.
COMPATIBILITY
The 2D TOUCH family uses a common biometric template, so you only have to enroll once. 2D SENSE is your entry point to this family and the ideal reader if you seek a slimline device with all the benefits of the TBS biometric solution.
ROBUST CONSTRUCTION
Designed to cope with challenging environments and rough handling, 2D SENSE is built to last. When flush-mounted, this touch-based fingerprint terminal blends aesthetically into the wall and can withstand even severe outdoor conditions.
MULTI-FUNCTIONAL
This biometric terminal can be used for identification or verification using a PIN or card. Whether you require Access Control or Time and Attendance (T&A), the 2D SENSE can be customized to suit your needs.
SIMPLE CONFIGURATION
The intuitive touchscreen allows for quick and easy configuration of the system, and customer-specific modifications can be made to suit your requirements. Ideal for small and medium-sized user groups, 2D SENSE offers user-friendly operation.
FEATURED CASE STUDY
TBS CONTACTLESS FINGERPRINT SCANNERS EQUIP CELGENE DATA CENTERS AND RESEARCH
Celegne's business field is very sensitive. Researching, developing and marketing new therapies for treating hitherto incurable diseases requires security and know-how protection. Additionally to the American headquarters in New Jersey, protection was also needed for the company's European headquarters in Boudry, Switzerland.
INTEGRATIONS
TBS devices have been developed to slot smoothly into your operations and easily integrate with all the leading access control solutions. We pride ourselves on our collaborations with global technology partners to deliver seamless integration outcomes.