3D FLASH+
3D FLASH+ is the latest facial recognition device from the TBS. In addition to the newest 3D algorithm for facial recognition and verification by walk-through method, it also offers anti-spoofing feature against photos, videos and face masks.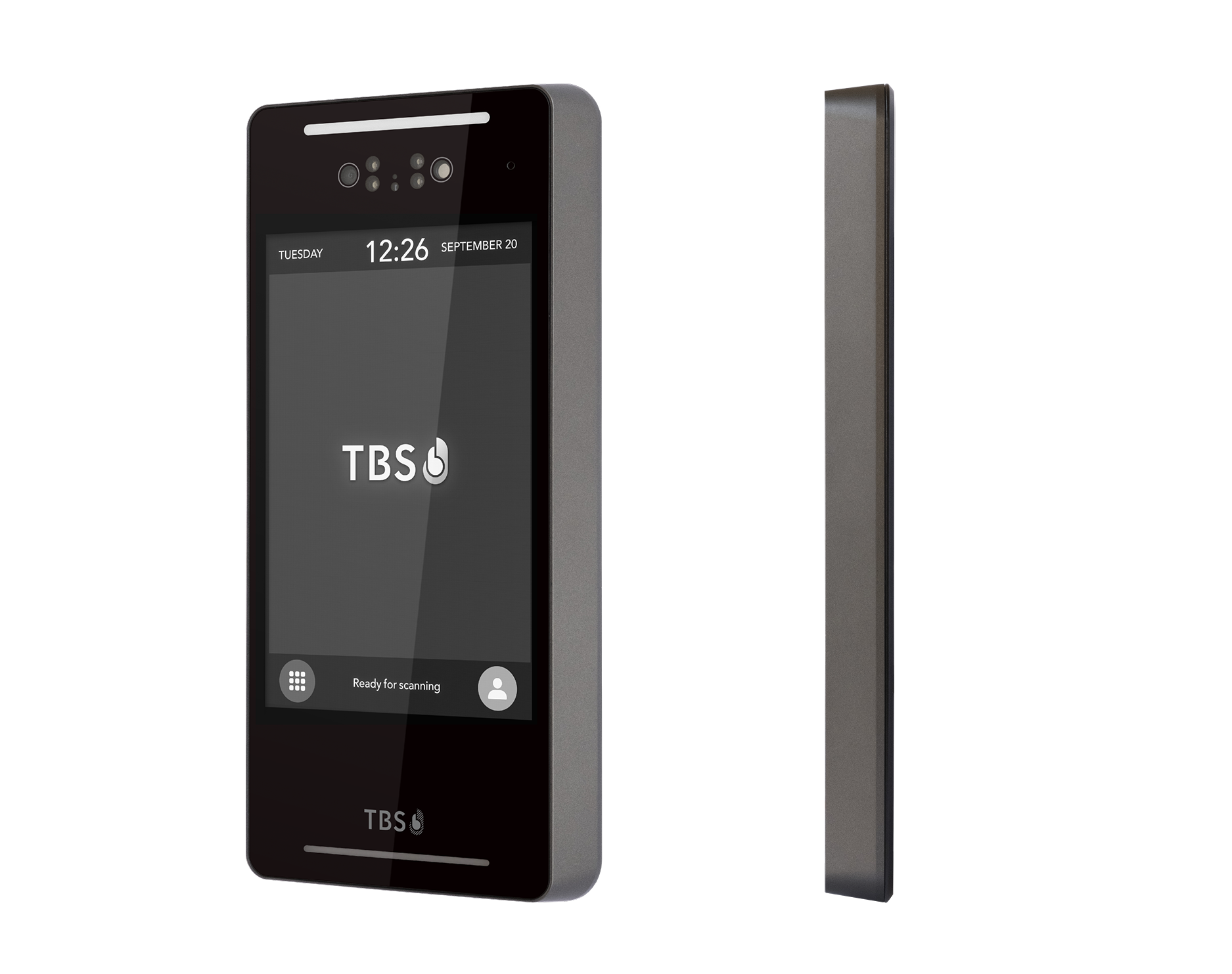 WHAT IS 3D FLASH+?
A sophisticated face recognition solution that is able to recognize registered users from up to four meters away and also features a unique walk-through method that allows to verify persons identity by walking past a camera.
TOUCHLESS CAPTURE
The HD camera on the biometric reader scans the user's face for enrollment. This enrollment process is directly on the reader, which means that there is no tracking of persons that are not enrolled.
WALK-TROUGH METHOD
3D FLASH+ facial recognition system is designed for quick and accurate authentication. It can be configured to work at different distances, and includes anti-spoofing features to protect against photos, videos, and face masks
LARGE DATABASE CAPACITY
The 3D FLASH+ is designed for indoor installation and can be used in a variety of settings, from airports to manufacturing facilities. It has a large database capacity, able to store 10,000 faces in identification mode and 100,000 faces in verification mode – two-factor authentication, including card-based systems, personal identification number (PIN) codes or mobile access options.
FEATURED CASE STUDY
TBS CONTACTLESS FINGERPRINT SCANNERS EQUIP CELGENE DATA CENTERS AND RESEARCH
Celegne's business field is very sensitive. Researching, developing and marketing new therapies for treating hitherto incurable diseases requires security and know-how protection. Additionally to the American headquarters in New Jersey, protection was also needed for the company's European headquarters in Boudry, Switzerland.

INTEGRATIONS
TBS devices have been developed to slot smoothly into your operations and easily integrate with all the leading access control solutions. We pride ourselves on our collaborations with global technology partners to deliver seamless integration outcomes.