2D MOVE
When you are on the go, 2D MOVE will come along with you. This touch-based tablet has been specifically designed for mobile use. With built-in wireless connections, it will deliver precise and secure identification, wherever you are.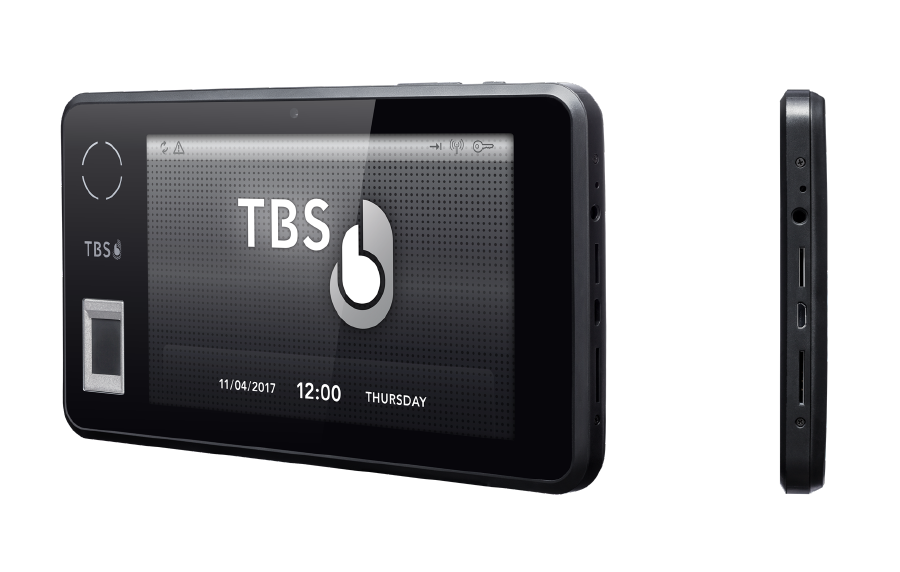 WHAT IS 2D MOVE?
A touch-based biometric terminal that travels with you. This mobile fingerprint scanner provides a user-friendly experience and reliable identification via the capacitive touch sensor or built-in reader for Mifare cards. Robust and adaptable, designed to work on the move.
BIOMETRICS, PIN & CARD
Equipped with a capacitive touch sensor, 2D MOVE reliably yields proof of true identity. The built-in RFID module reads Mifare cards which, together with a PIN, authenticates up to 100,000 users in verification mode, right out of the box.
CUSTOMIZABLE APPLICATIONS
Every authentication stores the user data, timestamp, Time & Attendance context and GPS location at the time of booking. Thanks to our flexible firmware options and internal camera, you can build endless smart applications to solve customer pain points.
COMPATIBILITY
The 2D TOUCH family uses a common biometric template, so you only have to enroll once. 2D MOVE is the ideal reader if you seek identification on the go, offering a mobile solution with no compromise on security.
PORTABLE
Designed to be in motion, the 2D MOVE offers the ultimate experience in mobile identification technology. This sturdy, portable tablet is ready to cope with all the challenges and demands of on-the-move circumstances.
WIRELESS WITH 4G
With built-in wireless technology, you will always be connected, no matter where you are. The 2D MOVE has built-in Wifi capability, and you can activate 4G connectivity by adding your own SIM card.
USER-FRIENDLY
The capacitive touch sensor ensures that the user experience is flawless and intuitive. Also functional as a portable enrollment device for 2D fingerprints, with the capacity to add user pictures, it offers fast, secure and accurate identification.
FEATURED CASE STUDY
TBS CONTACTLESS FINGERPRINT SCANNERS EQUIP CELGENE DATA CENTERS AND RESEARCH
Celegne's business field is very sensitive. Researching, developing and marketing new therapies for treating hitherto incurable diseases requires security and know-how protection. Additionally to the American headquarters in New Jersey, protection was also needed for the company's European headquarters in Boudry, Switzerland.
INTEGRATIONS
TBS devices have been developed to slot smoothly into your operations and easily integrate with all the leading access control solutions. We pride ourselves on our collaborations with global technology partners to deliver seamless integration outcomes.